Buy a Dead Mouse shirt (Bow or No Bow) for only $25 – FREE SHIPPING in the USA.
* Cue obligatory Deadmau5 insert artwork title here joke *
I don't really know why, maybe I saw someone do it and ripped them off at some point, but I love drawing classic, dead, x'ed out eye cartoon heads. It's what really gets my goat, but in a sexy way.
I've always toyed with a 'drawn in my style' idea, but never seriously considered it until a few months ago. I put together a list (by asking my friend Travis to generate an AI list that I could pick and choose from) of different pop culture characters that I'm working on drawing through.
For some reason this makes me think of the old Steamboat Willie cartoon, but if Mickey was dead for whatever reason.
Cop yourself a Dead Mouse tee: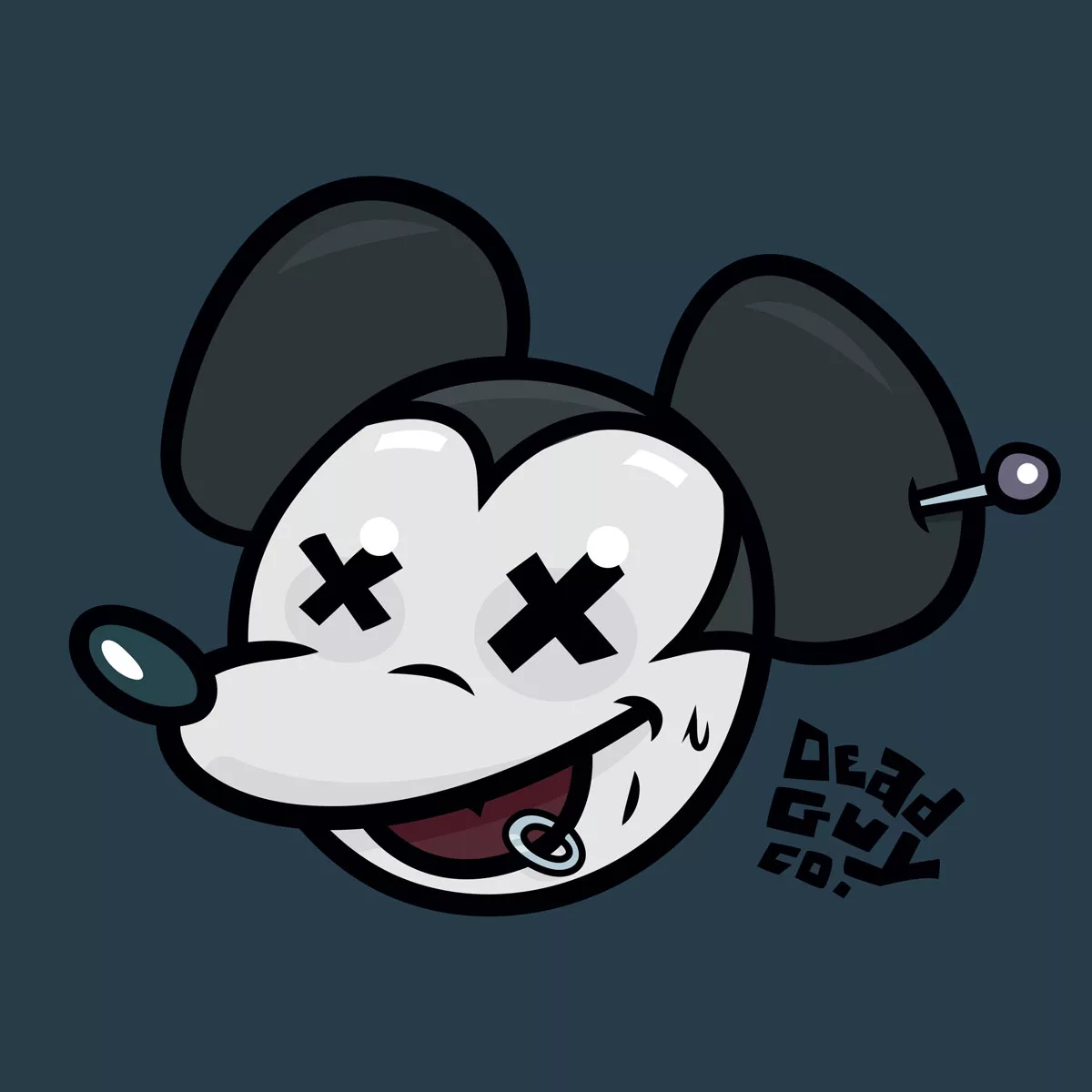 Or cop the alternate cut: